breakfastnewstv@gmail.com
'It was hard to work with those who work against the party,' says Arvind Kejriwal on expulsion of Yogendra Yadav and Prashant Bhushan from AAP National Executive

Mr Bhushan betrayed my trust, can't work with him.
Both Yogendra Yadav and Prashant Bhushan tried to defeat AAP in the Delhi polls.
Activist Medha Patkar Expresses Regret Over AAP's Infighting, Quits Party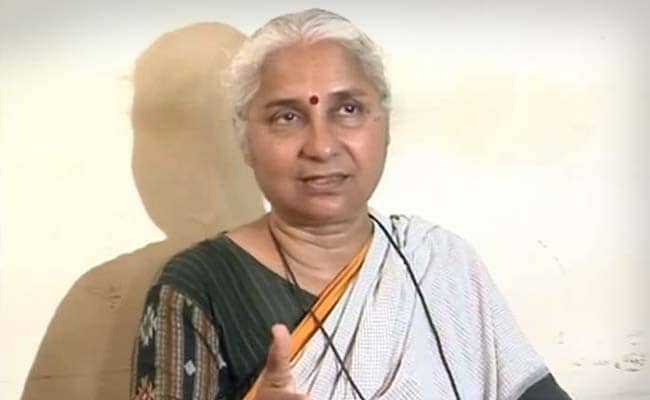 Prashant Bhushan who fought against various corruption scandals helped strengthen the anti-corruption movement in the country.
Yogendra Yadav has reached the farmers and people at the grass-root level and have supported them..
I don't know of any instance where they have done anti-party activities.
I would not want to level any charges against the Aam Aadmi Party either.
It is sad that the infighting of the party has come to the forefront.
I had not accepted various membership positions offered by the Aam Aadmi Party.
Today, I also resign from the party's membership.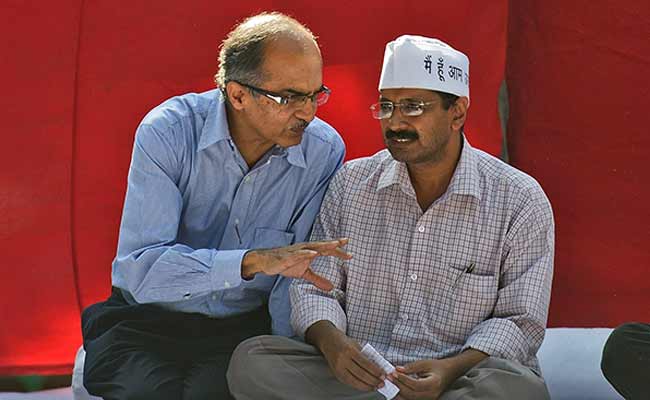 The Aam Aadmi Party today drew flak over the infighting from other parties which asked it to put its house in order and focus on delivering on its election promises made to the people of Delhi.
Yogendra Yadav, Prashant Bhushan address press conference after being voted out of AAP National Executive: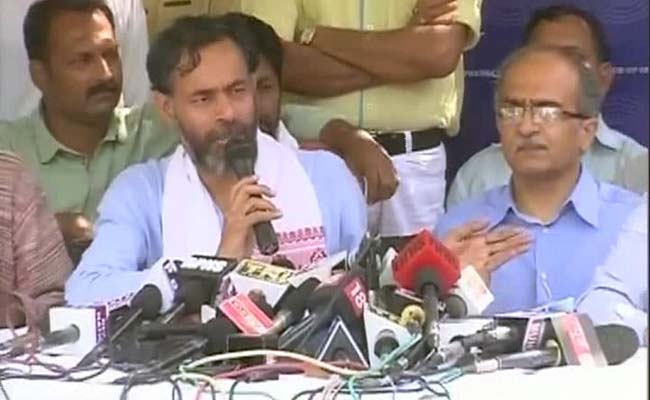 Here is what Yogendra Yadav said at the press conference:
The Aam Aadmi Party had come to establish a new respect for politics in this country.
We had promised to deliver a new brand of politics to this country.
Admiral Ramdass, the party's internal Lokpal, was asked last night not to come to the National Council meeting.
Admiral Ramdass was told that his presence would cause a confrontation. He asked how could that happen.
The internal Lokpal has always been there at every important meeting of the party so far.
The events of this morning make it clear why the internal Lokpal was asked not to be there.
A party that entered the scene on the basis of a Lokpal has today prevented its own Lokpal from its own meeting.
When he spoke at the meeting as National Convernor of the party, Arvind Kejriwal did not talk about the party or the issues we face.
He spoke specifically about Prashant Bhushan and me.
The only thing he did was to level allegations against us.
He started attacking Shanti Bhushan without naming him.
He told the meeting that he is willing to offer his resignation from all party posts.
He asked the members of the National Council to choose between him and us.
When Ramzan Chaudhary said that we should be allowed to speak and that we should be heard, bouncers attacked him.
I objected that a National Council member of the party is being beaten.
At this point, Arvind Kejriwal left the meeting, saying Gopal Rai would chair the meeting.
Here is what Prashant Bhushan said at the press conference:
We were expecting that the National Council meeting would not be allowed to happen properly, that true members would not be allowed to take part, that proper voting would not be allowed to happen and that each MLA had been asked to bring 50 people each.
Admiral Ramdass, the internal Lokpal of the party, was informed that the National Council meeting is an internal political matter of the party.
The events of today stand as proof that the Aam Aadmi Party has become like every other party.
Is this why we set up a party? Is this why we have put in all our efforts to raise this party?
It is time for all party members and volunteers to think if we need to be in a party that stands for the very same hooliganism that we did not want in the first place.
I have been telling him (Arvind Kejriwal) that he has dictatorial tendencies and that he should curb those.
But today, he has showed that he can use these tendencies ruthlessly.
I regret to say that I have tried and failed at helping Arvind Kejriwal curb his dictatorial tendencies.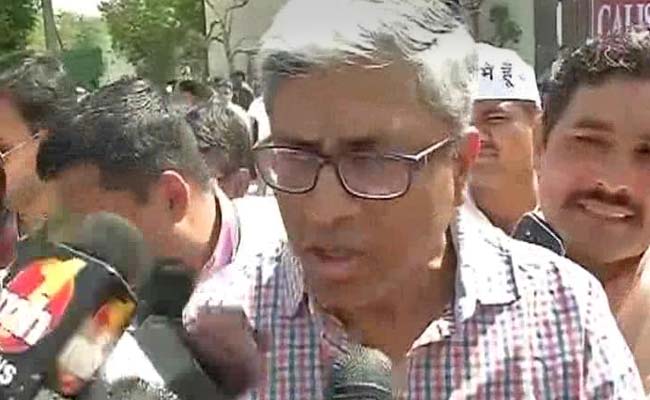 I admit the image of the party has been dented.
Governance of Delhi has not been impacted.
If Bhushan and Yadav had knocked on Kejriwal's door instead of seeking appointment through media, maybe he would have met them. Did they try?
A day after it ousted rebel leaders Yogendra Yadav and Prashant Bhushan from the National Executive, adopting a resolution in a National Council meeting, that witnessed extreme acrimony and allegations flying thick between two warring sides, the Aam Aadmi Party on Sunday released the video of party's national convenor Arvind Kejriwal's speech where he said he was back stabbed by his own companions.In a 45-0 minute speech at the National Council meeting on Saturday, the Delhi Chief Minister claimed, "When the entire Delhi supported us, some of my colleagues back stabbed us. When we came to power following a landslide victory, BJP and Congress became afraid of us but their tension was eased by some of our own party members."
He said neither him nor Yadav or Bhushan could gain from this internal rift."From our internal turmoil, who benefitted? This rift benefitted Modi…It helped the Congress and the Amabanis," Kejriwal claimed.He said he was attacked by my own friends."I did not want to fight with Prashant Bhushan and Yogendra Yadav. I came to power to fight against corruption," said he.He said due to this rift earlier, he wanted to leave the party but was persuaded by Bhushan and Yadav.
"I wanted to leave the party but then I said I will fight elections only if I had the power to take decisions. There was total conspiracy to make me lose in the Delhi Assemblt polls. Prashantji wanted me to lose," he said.Accusing the rebel leaders, Kejriwal said, "They used to blackmail us and say if this is not done, we will call a press conference and spoil the party's image."
"I did not come here for power. I did not give tickets to my own relatives since we wanted our candidates to be clean," he said.Speaking about the sms which Bhushan sent him for a personal meeting, he said, "I wanted to meet Prashantji too but i was afraid that he will tell everything to TV channels. He did not want to meet me. His intention was to tarnish my image."
"I sent a representative to Yadav's house to resolve the issue. He said he had 5 issues. He demanded that if we accept all his proposals, he will leave. This was just a show," claimed the Delhi CM.Kejriwal said the party had accepted all conditions. "I had no problem on probe over me also but once it will be done, BJP will oppose being my CM," Kejriwal said.Speaking on how he relied on the two rebel leaders, Kejriwal said, "They wanted Haryana, we said okay. I went to Tihar over Prashantji's one nod."
Ending his address he said he cannot work as an active member with them present in the party.
"I want to give up my claim in the party. I announce my failure. I can't work like this. Today, I ask you to choose between me or them," he appealed to all members of the party's national council.The Aam Aadmi Party on Saturday defended its stand saying 247 votes were in the favour of the resolution."A proposal to remove Yogendra yadav, Prashant Bhushan, Anand Kumar and Ajit Jha from NE was presented in National Council of AAP. There was voting held in the National Council for removal of the four people from the National Executive," The AAP said in a statement on Saturday."247 votes in favor of the resolution, 8 against it, 2 gave dissent notes and 54 either walked out or abstained from voting," it added.
AAP leader Sanjay Singh also refuted Yadav's claim of violence during the meeting and had said, "There was no violence in the meeting."
The party's move signalled the possible expulsion of the two founding members from the party as well.
Many of the party leaders supporting  Yadav and Bhushan had, however,alleged that supporters of party chief  Arvind Kejriwal dragged them out from the meeting and also used violence against them.
 "It was scripted. It was a murder of democracy," Yadav had said after the meeting.
 "There was bogus voting in the meeting. Many of the National Council members who supported us were injured," he had said.
"Whatever Arvind Kejriwal was heard saying in a sting yesterday was played out in the entirety in today's meeting," said Bhushan. "Goons were brought to the meeting. Our supporters were beaten up inside the meeting. The meeting was a total farce," he had added.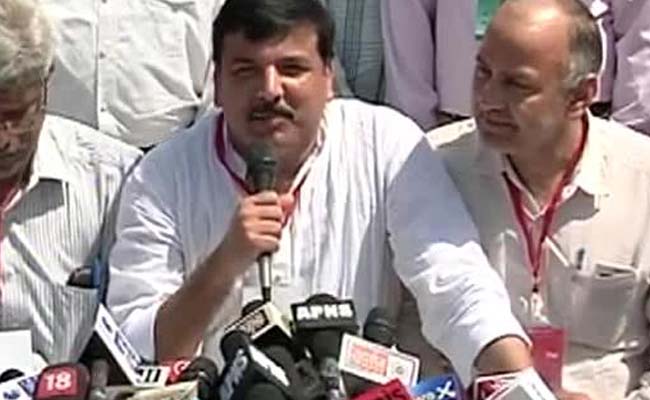 Aam Aadmi Party holds press conference on today's National Council meeting, where senior leaders Yogendra Yadav and Prashant Bhushan were voted out of the party's AAP:
Yogendra Yadav and Prashant Bhushan expelled from National Executive for anti-party activities.
There was a vote through a show of hands, and only eight members backed them.
We have the signatures of 247 people who voted in favour of dropping them from National Executive.
There was no violence against the supporters of Yogendra Yadav and Prashant Bhushan.
There were no bouncers present, as they have claimed.