breakfastnewstv@gmail.com
Microlab's CARIPILL receives Emerging Brand of the Year at the 8th Annual Pharmaceutical Leadership Summit & Pharma leaders Business Leadership Awards 2015
The 8th Annual Pharmaceutical Leadership Summit & Business Leadership Awards was successfully concluded at the financial capital of india in Mumbai at Hotel Hilton today where more than 300 top leaders of the healthcare industry had gathered to be the part of the historic debate on  "Pharma Leaders 2015, Brand India Winning". Widely acclaimed in the healthcare industry as the pioneer in recognising the leaders of today & tomorrow, Pharma Leaders brought together veteran healthcare leaders under one plattform. The leadership Summit in the afternoon session debated crucial topics such as Healthcare Insurance, Medical Tourism, Challenges of Indian Pharma Industry. Microlab's CARIPILL received the top recognition at the Pharma Leaders Power Brand Awards. Mr. Ashok Jain, Executive Director of Microlabs received the Trophy & Certificate of Excellence from Mr. Louis Banks who has often  been referred to as the Godfather of Indian Jazz & the iconic music composer was the Chief Guest of the evening conferred to top achievers of the country & urged the industry to provide affordable medicines to the common masses in india.
 Satya Brahma, founder of Pharmaleaders in the opening address lambasted the union government for the faulty healthcare reforms & policy paralysis. In a scathing attack to the policy makers, Satya said "the Healthcare Challenges in India at present are of different dimensions & more of cleaning the system at the helm who are responsible for formulating laws, rules & regulations. While we can't ignore the concerns of the pharma companies facing complex issues in regulatory legal hurdles in IPR challenges, pricing &other issues related to patent regime. Pharmaleaders believe that the evolving global and domestic market dynamics are likely to result in significant opportunities and challenges for pharma companies operating in India, both Indian companies as well as Indian affiliates of MNC companies. Some key issue areas are already starting to capture the attention of leadership teams within the industry.
---
Bengaluru-based Micro Labs, a fully integrated pharma company recently launched Caripill, which helps to increase the platelet count in patients suffering from dengue.  Approved by the scientific and regulatory authority, the pill is made from Carica Papaya leaf extract and reportedly does not have any side-effects.  Being a product of extensive R&D and clinical trials conducted by Micro Labs, the pill has proved its safety and efficacy in about one lakh patients across India, claims a company release.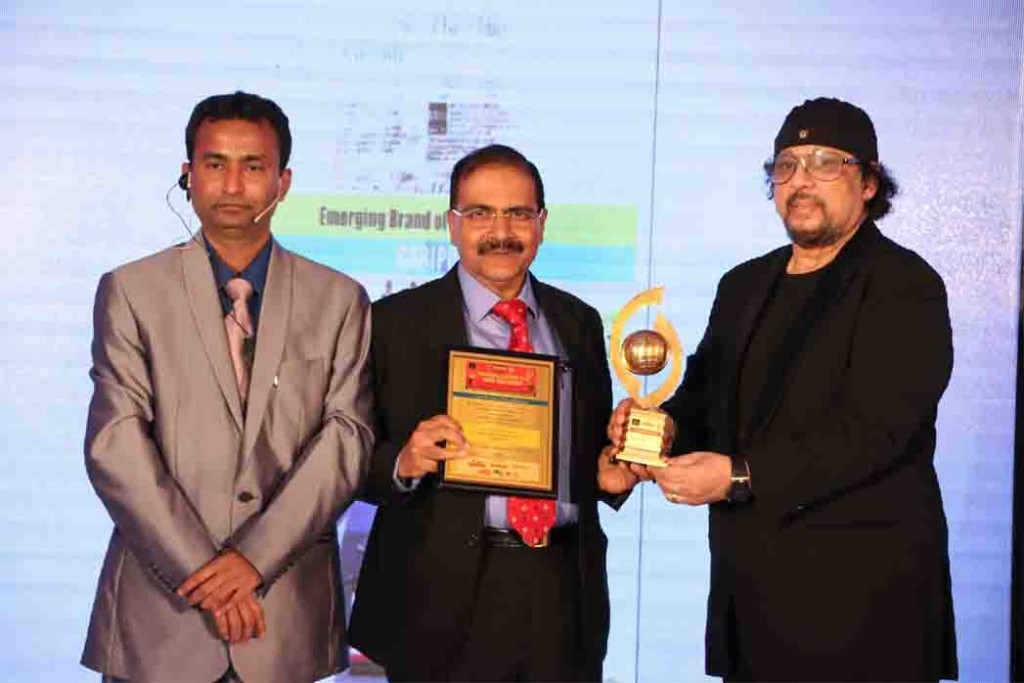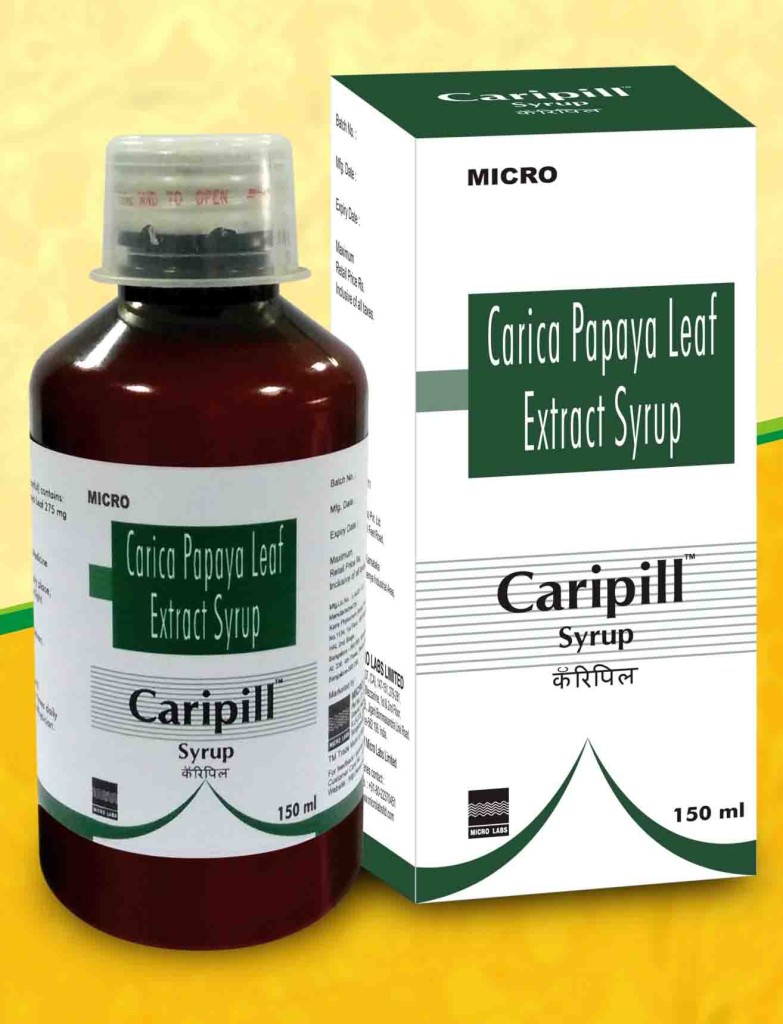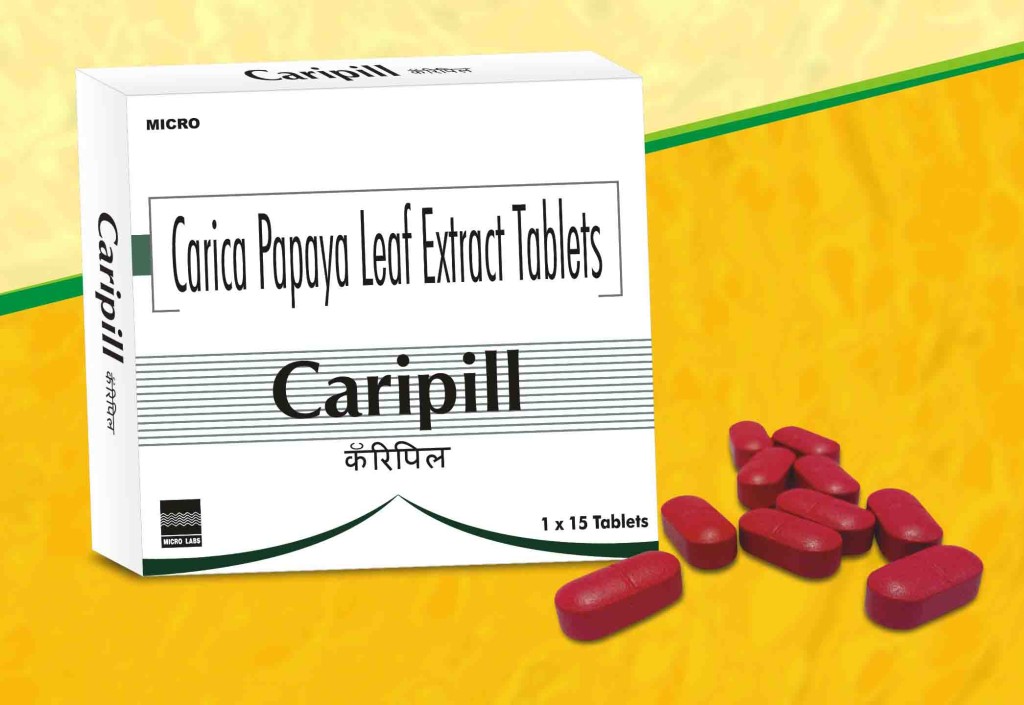 Speaking about Caripill, Dr AC Gowda Fortis Hospital, Bangalore and Principal Investigator, Clinical Trial for Caripill said, "The encouraging results on the dengue patients has shown the immense potential of what Caripill is capable of, that eventually can be administered on patients with other life-threatening diseases, like leukaemia among others, which requires intense chemotherapy leading to loss of platelets." He added, "After an extensive research across two years conducting clinical trials on 250 patients, we have seen positive results with a dramatic decrease in the haemorrhage condition, besides, none of the patients who are administered the drug have had to undergo blood transfusion so far."
Caripill costs Rs 25 per tablet with the dosage of administering one pill (1100 mg) three times a day, for five days.
No specific treatment was available for treating dengue, except for some paracetamol tablets (mostly Dolo 650 by Micro Labs) to reduce the fever/ temperature. However, immediately post the fever reduces, the platelets count on blood starts falling leading to serious health consequences. Despite considerable efforts to control the mosquito population, dengue fever has emerged, spread and established itself rapidly. Looking into the limited current modalities of treatment and its affordability to a fewer sections of population, Caripill can be of considerable use.
Ashok Jain, Executive Director, Micro Labs, stated, "Over four decades, we have been successful in manufacturing oral solids, liquids, topical and injectable medication for patients across verticals – diabetology, cardiology, ophthalmology, dermatology, pain/analgesics, etc.  Today, I would like to congratulate our team at Micro Labs for making a remarkable breakthrough in treating moderate to severe dengue cases with the newly introduced Caripill that comes at an affordable cost."
Dr Nagabhushan KH, VP-Medical Services, Micro Labs, stated, "At present, the popular treatment for dengue is by oral consumption of juice crudely extracted from the non-standardised and unhygienic papaya leaves with no clear dosage specified, that could have a detrimental impact on sufferers. Our new Caripill, has received positive feedback from doctors treating patients with dengue and are confident the usage of the pill can be further extended to treating patients with other life-threatening disorders that require restoration of blood platelets."  He further added, "The rising number of dengue cases among children, has driven us to introduce a paediatric Caripill syrup for easy consumption and plan to launch it soon."
Caripill has been made available in all major pharmacies across India.
Reportedly it doesn't have any side effects. According to the clinical trials, Caripill has shown positive results. A plus point is, none of them had to undergo blood transfusion. And henceforth, they are thinking of utilizing in patients with leukemia who have thrombocytopenia post chemotherapy, in future. As far as I have come across, it costs 25/- per tablet. Presently if we see the limited modalities of treatment, and the fact that it can be afforded only by fewer strata of the society, I think yes, Caripill can be worth it. Yes, caripill has some questions before it is fully accepted as platelet booster. However, given the scenario of dengue where platelet transfusion is the only option for severe depletion, caripill is a worth trying drug. Totally chemical free, I do recommend its usage and have found it to be useful. It defenitely reduced the need for platelet transfusions in some but not in all., to me, it is a worth trying drug but make sure you take it only after your doctor suggests it.Yes Micro Labs has introduced Caripill which is tablet containing leaf extract of papaya (Carica Papaya Leaf extract). It is available in market and many doctors are prescribing & have found it to be useful. However, it is advised to be taken after discussing with your doctor. One should know when to start taking Caripill (ie at what level of platelet count) and doctors are best to judge. You can contact Micro Labs @ +919845855122 by sending a message with your details and a request to call back. Caripill Cell will call back with more information.
---
Established in 1973, Micro Labs Limited is a multi-faceted healthcare organization with a proficient marketing team, state-of-the-art manufacturing facilities and R&D centres that are at par with international standards. All this, robustly backed by a strong distribution network and path-breaking research work has placed us amongst India's fast growing transnational healthcare organizations.
In  Indian Pharmaceutical Market, Micro labs is ranked 15th among prescriptions (as per SMSRC Jul'15) and 19th in sales (as per AWACS MAT Sep' 15).The brand portfolio of Micro Labs includes some of the topmost brands in various specialties like Cardiology, Diabetology, Anti-infectives, Ophthalmology, Pain, etc. Amidst our proud achievers is Dolo, an award-winning brand highly prescribed for fever management.Micro Labs is poised to achieve unparalleled status in the global pharmaceutical industry. Backed by a profound and resolute vision, we now have our eyes set on attaining the $1 billion mark by 2017.
Other accomplishments include:
Brand Dolo won 'Best Managed Brand Award' awarded by the Institute of Pharmaceutical Healthcare Management & Research's conference in 2010
Dolo 650 was awarded as 'Brand of the Year 2013' at 6th Annual Pharmaceutical Leadership Summit 2013
Dolo 650 also won the Brand of the Year 2014 GOLD award and Amlong won Brand of the Year 2014 BRONZE Award at AWACS Marketing Excellence Awards 2014
Dilip Surana has been been honoured time and again with prestigious awards such as the 'Dynamic Entrepreneur of the year 2010', honoured as the 'Great Son of Karnataka' by Governor of Karnataka his Excellency HR Bhardwaj in 2011
Dilip Surana has been bestowed with the title of 'Most Dynamic Entrepreneur of the Year' at 4th Annual India Leadership Conclave and Indian Affairs Business Leadership Awards 2013. He was also honoured as'Entrepreneur of the Year 2014' in the following year.
Micro Labs has also introduced a lot many number of formulations for the 1st time in the country like Anxit, Dolo-650,Silybon,Ebast and Caripill
Various manufacturing facilities of Micro Labs have bagged Quality Excellence awards consistently year after year
Milestones:
19 specialty divisions,with a wide product range and a dedicated field force of 4500 plus.
14 World class manufacturing facilities approved by various agencies including US FDA, UK-MHRA, MCC-South Africa, Health Canada, WHO, TGA Australia & Medsafe-New Zealand, with 2000 qualified technical personnel
A vibrant presence in over 40 countries, exporting formulations in all major therapeutic segments
Three R&D centres with more than 250 experienced scientists
GDA foundation runs the Surana College and Surana PG centre in Bangalore and "Smt. Pyaribai Chunnilalji Surana Charitable trust runs Shree Parshwa Susheel Dham", a magnificent Jain temple in Attibele, Bangalore
The company is also at the forefront in social contribution, striving to be a model corporate citizen in terms of Social Initiatives with significant contributions in the areas of education and health.